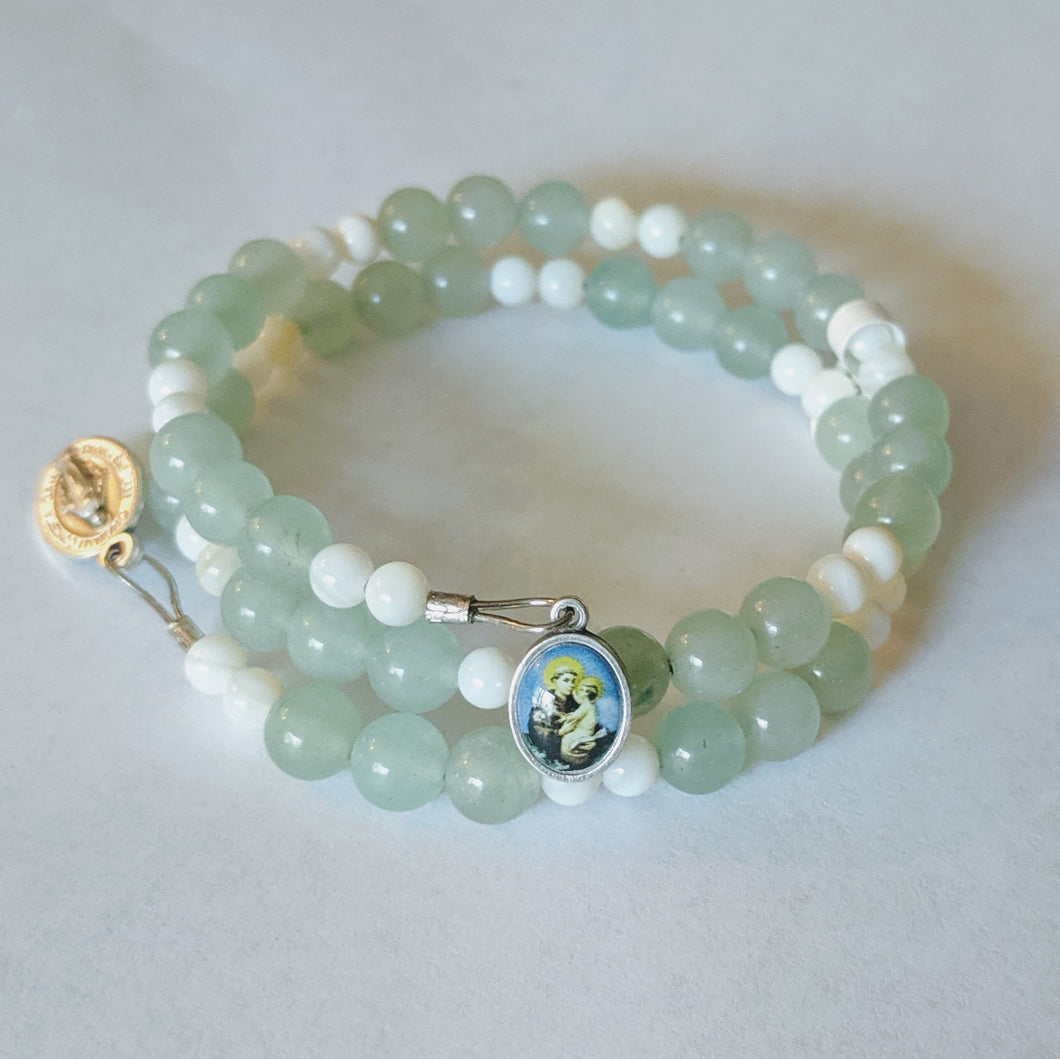 St Anthony Chaplet Wrap
Regular price $24.00 Sale
On the feast of St Anthony, June 13th, we presented our newest addition of our St. Anthony Chaplet!
Made of beautiful green aventurine and white shell beads, this Chaplet is not only beautiful worn on your wrist but is a reminder to pray for our dear Saint's intercession. It also has St. Anthony's medal on one end and a Miraculous Medal on the other. Once blessed, it is a beautiful sacramental reminding us of God's presence and protection in our lives! 
St Anthony Doctor of the Church,  pray for us! 
The chaplet has reinforced ends and comes in a blue organza pouch.